Celestino Cini
+356 79487350
GOZO OPENING HOURS : MONDAY  – 7:00-15:00 | TUESDAY – 7:00-15:00 | WEDNESDAY – 7:00-19:00 | THURSDAY – 7:00-19:00 | FRIDAY – 7:00-19:00 | SATURDAY 7:00-15:00 | SUNDAY CLOSED
MALTA ONLINE DELIVERIES : TUESDAY & THURSDAY | PLEASE PRE ORDER A DAY BEFORE TILL BY 11:30PM – OR DAYS BEFORE. Pay Cash on delivery or card.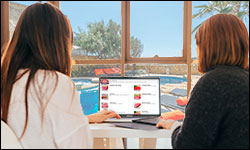 Online Delivery Frequently Asked Questions
Gozo Deliveries 6 Day A Week : MONDAY TO SATURDAY
Malta Deliveries : TUESDAY & THURSDAY
We deliver in refrigerated trucks to make sure your food arrives fresh!
Fair's fair
Because meat cuts can not be 100% cut to the exact grams, we price each meat product bag with a weight and price. Will pay you back the difference on delivery if it comes less, will ask you for the difference if it comes a bit more.
Example: online shopping ordering total to €55, but the bill from the butcher came to €65 will give you €10 change or the other way around it come a bit more.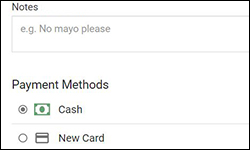 How can I pay?
You can pay online with any credit card or choose cash on delivery.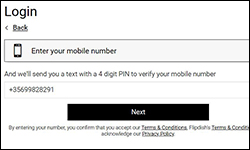 How do I log in to order?
There is NO need to log in by email or password, our system works with text messages. Start your order at check out you will be asked to put your mobile number, you will get instant text message, copy and paste the 4 digits code number to continue.
If you are using the app this is only one time secure trust check, next time you will order there will be no need to enter a code. The app will remember you.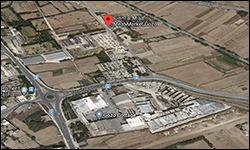 Can I order online and pick it up?
Yes you can, please allow up 3 hours before, or you can call +356 21553933 for estimate pick up. time it could be before if its a small order.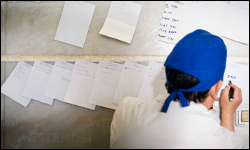 What time is order cut off for next day delivery? for GOZO
Order by 11:30pm Monday to Friday for next-day delivery or pick a time and date that suits.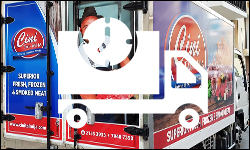 What time is order cut off for next day delivery? for MALTA
Order by 11:30pm Monday and Wednesday for next-day delivery
Malta delivery are Tuesday and Thursday.
We are working on daily delivery for Malta in the coming months.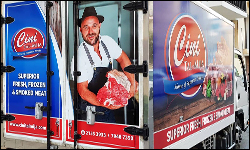 How much is delivery for MALTA?
Delivery costs €4 orders under €50
Delivery costs €0 orders over €50 (Free Delivery)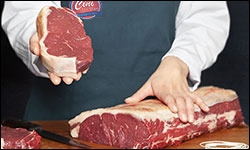 How much is delivery for GOZO?
Delivery costs €2 orders under €50
Delivery costs €0 orders over €50 (Free Delivery)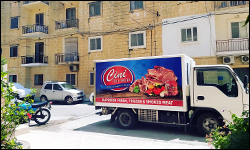 How do I know what time my delivery will arrive?
Does the Delivery Man speakes Maltese when he calls?
The Delivery Man will call you to arrange the delivery approximate time & on arrival.
The Delievry Man Speaks Maltese, English, & Italian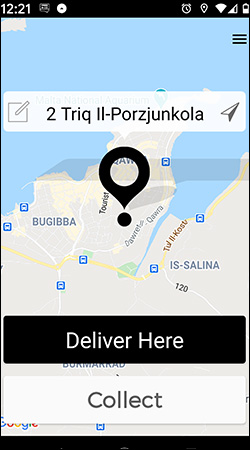 How do you know my delivery location?
When you order by our Website Drag the marker in the Map, the address with show up.
When you order by our APP Android & iOS click pointer symbol showing next to the pink arrow.
By clicking on the pointer your phone will find your location by it self. Just fine tune the door number.
If you order from a location to be delivered to a different location just drag the map marker or write the location.
Coming Soon – you will be able to download our App from Google Play Store and iTunes Store, Cini Tal-Mija App. You Can Also shop from the website its same system.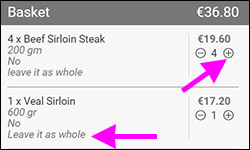 How can I order 4 steaks of 200g each?
I like to buy a whole cut of Veal Loin of 600g? or double x2 comes 1.2kg?
You have chooses of cuts, You can select 1 X steak of 200g or 300g, add to basket and click X 4.
In this example of the Veal Loin you have an option to leave whole.
Marinations – 12 options, Mince 3 Options Fine – Meduim – Thick + Note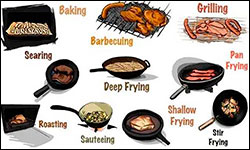 Concern how to cook and where its from? we have listed abbreviations
Cooking Methods (GR=GRILL) (Q=BBQ) (ST=STEW) (OV=OVEN) (SP=SOUP) (FRY=SHALLOW FRYING) (SFY= STIR FRY) (FL=FILLING) (QA=QAWLATA traditional Maltese Veg Soup)
Meat Info (Local Gozo) (Malta) (Argentina) (Netherlands) (New Zealand) (Frozen) (Fresh) (Halal)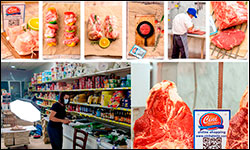 Where can I view large images of meats products? are they your meat photos?
We don't use any meat stock images in our website, all the images are photographed in house by our media team in our Gozo outleat.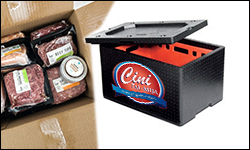 What way will my order be delivered?
Once you place your order your delivery will be prepared and packed fresh by our craft butchers, put into a Thermo Box with Ice Packs and handed over to our delivery driver who will bring the delivery straight to your door. We deliver with a tempereture controlled refrigertion van.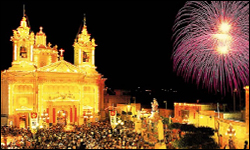 Are your stores open on Sundays? Public Holidays?
Our Store Opens Monday To Saturday. Occasionally on long weekend we can extand a day that will be annoused on our facebook page.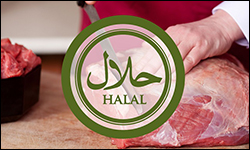 Is your meat Halal?
All our Chicken, Veal, Beef and Lamb is Halal. In the Shopping cart at end of the check out there is a note. Please list (Halal required) as we will use special chopping boards and Knives used only for Halal orders.